CD21 - 10 minute creativity: can you make art like that?
1 year ago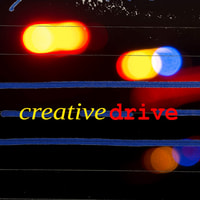 Status report. Health stuff. And what happens after you prioritize.
After several weeks of bullet journaling, I am seeing some changes for the better. But here's the question: Can I use my ten-minute breaks to get my creative fill for the day? I've been working on that this week! Also, here's the dilemma: Is it possible to be rewarded by the short term if the long term is lacking? Can a short term strategy help consolidate and focus your creativity toward the things that matter?
If you're a creative with a dayjob, come see if this can work for you!
Make art. Make haste.
j
If you're a creative with a dayjob, I'd love to know how you're balancing work/life/creativity!
Find out more at https://creativedrive.pinecast.co