CD8 - Priority Lists, Messy Work Areas, and Our Forgotten Projects
Trying out Dust's new mic!
2 years ago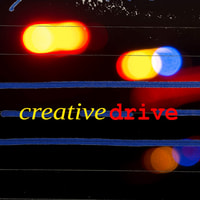 On this episode, I am surprised by the charity of my good friend Dust Jones as he lets me borrow another mic to use to troubleshoot some podcasting issues. Here's what I cover on this impromptu episode:
My priority lists to keep me from wasting time on my phone.
Spring cleaning begins and it starts with the writing den.
How I am dealing with my old projects that won't go away. How do you deal with yours?
Share your thoughts or anecdotes about being a working class creative at 307 228 4353 or email me at [email protected]
Find out more at https://creativedrive.pinecast.co